Enjoy an unforgettable experience on the terrace of Hotel Kivir. If you are looking for an elegant and avant-garde place to enjoy wonderful cocktails, delicious snacks and special moments, you can't miss the Skyline terrace.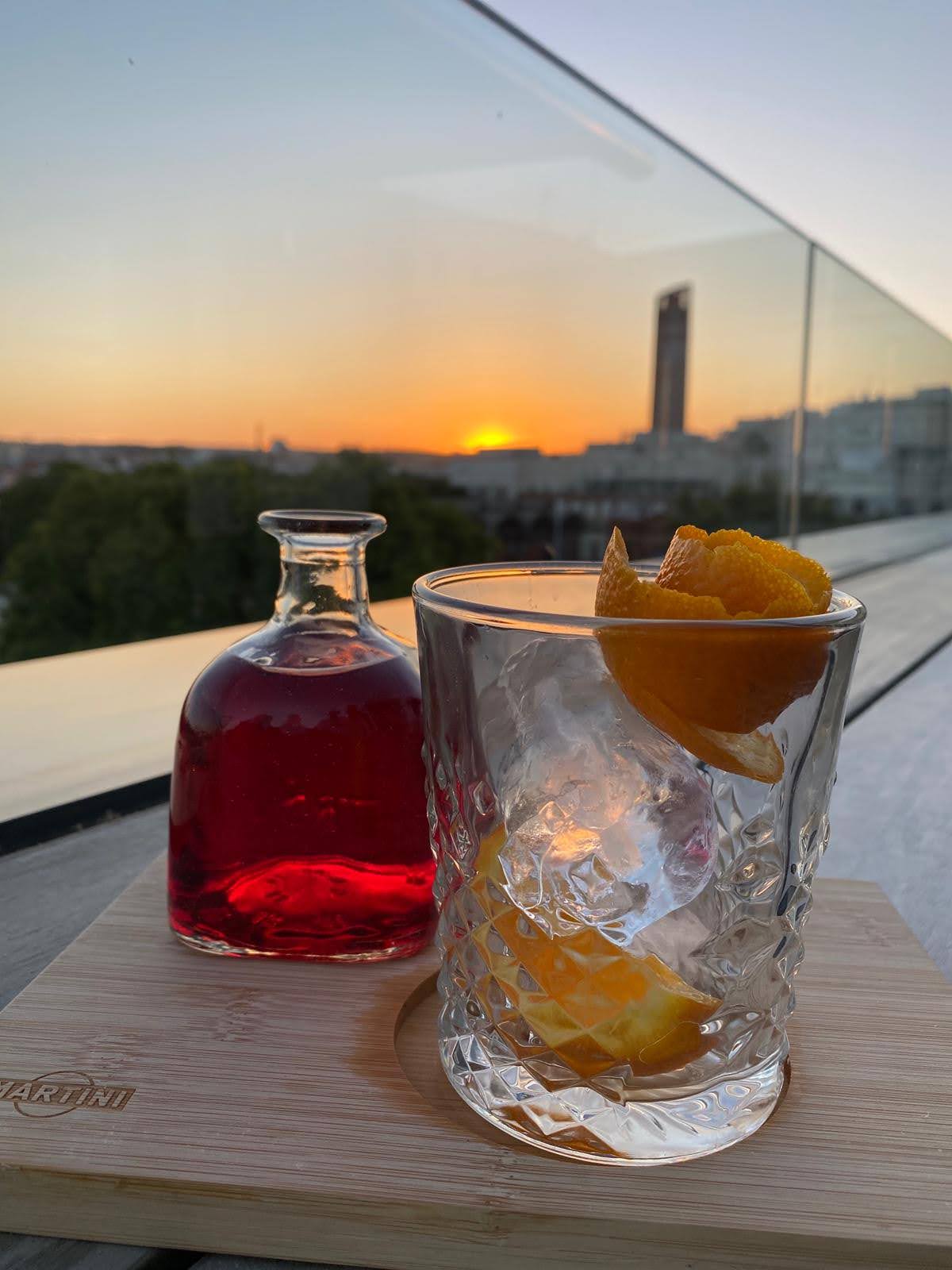 Our terrace is strategically located in the heart of Seville, offering panoramic views that will take your breath away. From here, you can contemplate the majesty of the Guadalquivir River while you relax in a sophisticated and cozy atmosphere.
This exclusive corner is the perfect place for those looking to escape the everyday and immerse themselves in a calm and elegant atmosphere. Whether for a cocktail after a day of sightseeing around the city or to enjoy an afternoon snack with friends, the Kivir terrace is the ideal place.
The cocktail offer on this terrace is simply exceptional. Its bartenders have created a variety of innovative and refreshing drinks for the most demanding palates. From reinvented classics to unique creations, every sip is an experience.
In addition, this terrace is known for hosting special evenings and events. The ambiance on this terrace is unparalleled, its careful decoration, dim lighting and ambient music create a magical and relaxing atmosphere.
So the next time you visit Seville, be sure to make a stop at the Skyline Terrace.